---
Chapter 6. The PHOENICS Commander
---
The PHOENICS commander is not strictly a new item in PHOENICS 3.6, but it has been revised significantly. The PHOENICS Commander may be activated by either clicking on the desktop icon created at installation time or by entering the command pc at a command prompt.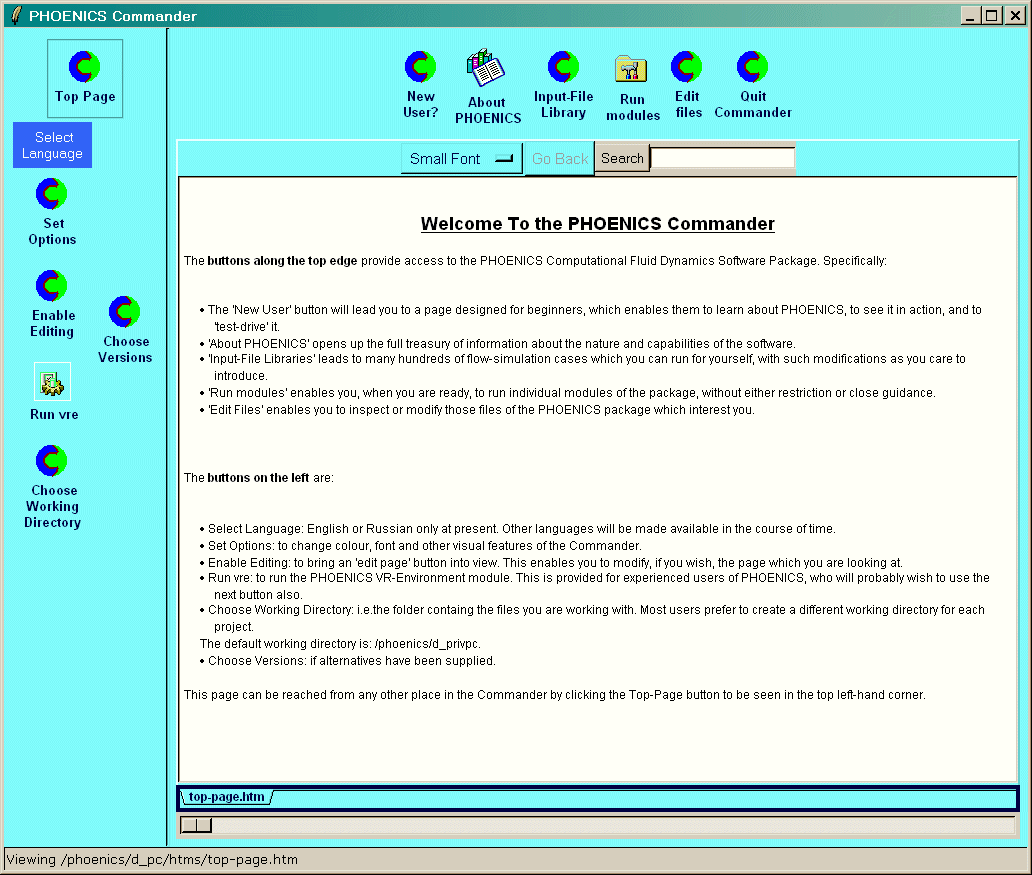 The screen messages explain the functions of each button appearing on the POLIS Top Page of the PHOENICS commander. They are reprinted below.
The "New User?" button will lead to a page designed for beginners, and which will enable them to learn about PHOENICS, to see it in action, and to 'test-drive' it; this button will also lead to a welcoming message, containing suggestions for newcomers.
"About PHOENICS" opens up the full treasury of information about the capabilities of the software.
"Input-File Library" opens the door to many hundreds of flow-simulation cases which you can run for yourself, with such modifications as you care to introduce.
"Run modules" enables you, when you are ready, to run individual modules of the package, without either restriction or close guidance.